Here is my initial reaction to having to clean the house: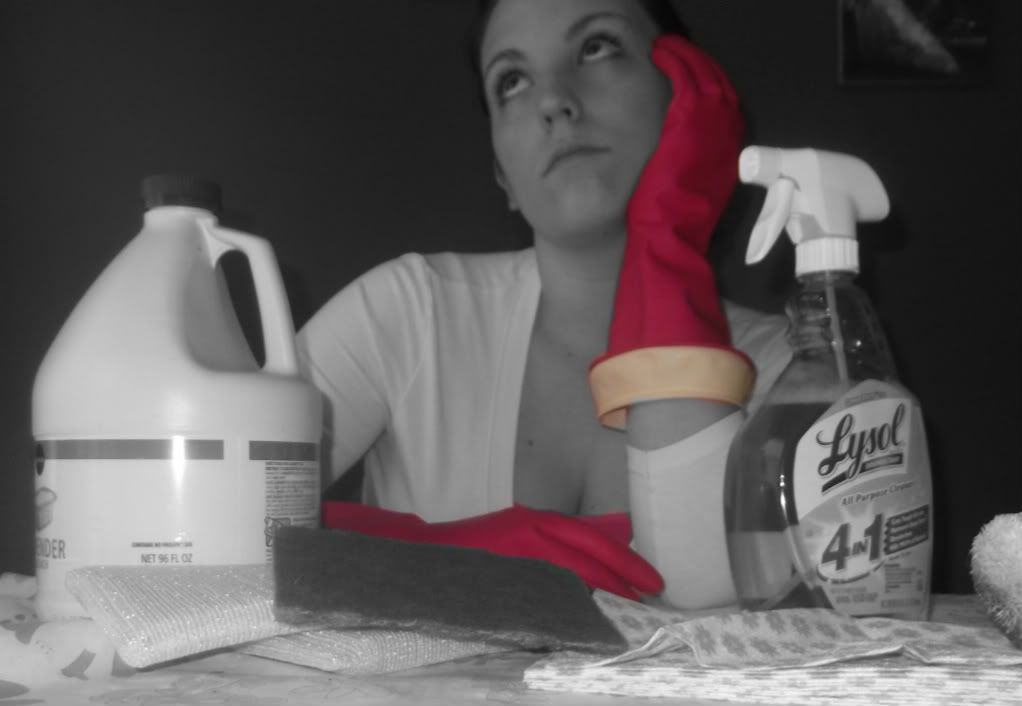 Do you like my pink gloves?
This week, I asked my Facebook fans if they would be interested in a 2-week clean-along.
This way, we could all participate together and get a jump-start on Spring cleaning!
It's a lot easier to do when you've got others to help you with motivation.
Here's what I feel like with a little motivation:
GRRR!!! No mess stands a chance against this!
::motivation::

Quite a few of you showed interest in participating, so here are the details!
Week 1 will begin on Monday, April 16th.
During this week, we will focus on getting the house straightened up.
We will be working on one or two rooms each day.
Each morning, I will post which room(s) we will be focusing on for that day.
There will also be small tasks included each day so the house doesn't fall back into disarray.
Week 2 will begin on Monday, April 23rd.
During this week, we will focus on more detailed cleaning tasks.
We will be going back through each room in our homes to clean and organize.
Again, I will post which room(s) we will be focusing on each day so everyone can follow along.
______________________________________________
I will post checklists for you to follow along in each room.
I know the specific tasks will vary for each of us since we all have different homes, but you can use the checklists as a guideline.
Share this blog post with your friends!
We all get tired of cleaning the house, especially if you have kids going behind you pulling things out faster than you can put them away.
Let's get all of our friends involved so we have accountability partners!